Six of us decided to give Arnside a go for the flounders,arrived just on low water,Dave decided to take us to his secret mark ( plenty of mud to keep the Hippos happy here).

.Weather was a bit naff, with frequent heavy showers.Steve was first in with a small flounder.That was it for the next 3 hours,not a sniff or a bite to be had.
Two and a half hours before high water the siren goes to warn of the incomming tide,as anyone who has fished here knows,the tidal bore comes in at a rate of knots,couldn't hold bottom for a while.When the tide settled we started to catch.
Fish were all on the small side,in total we had around nine.Not good for here,but still a very enjoyable day out.
Not sure of when the best time to fish here is,but the fishing improved once the tide started to flood.
We will be giving it another go soon.

The start of our session.
Couple of small flounders for Dave.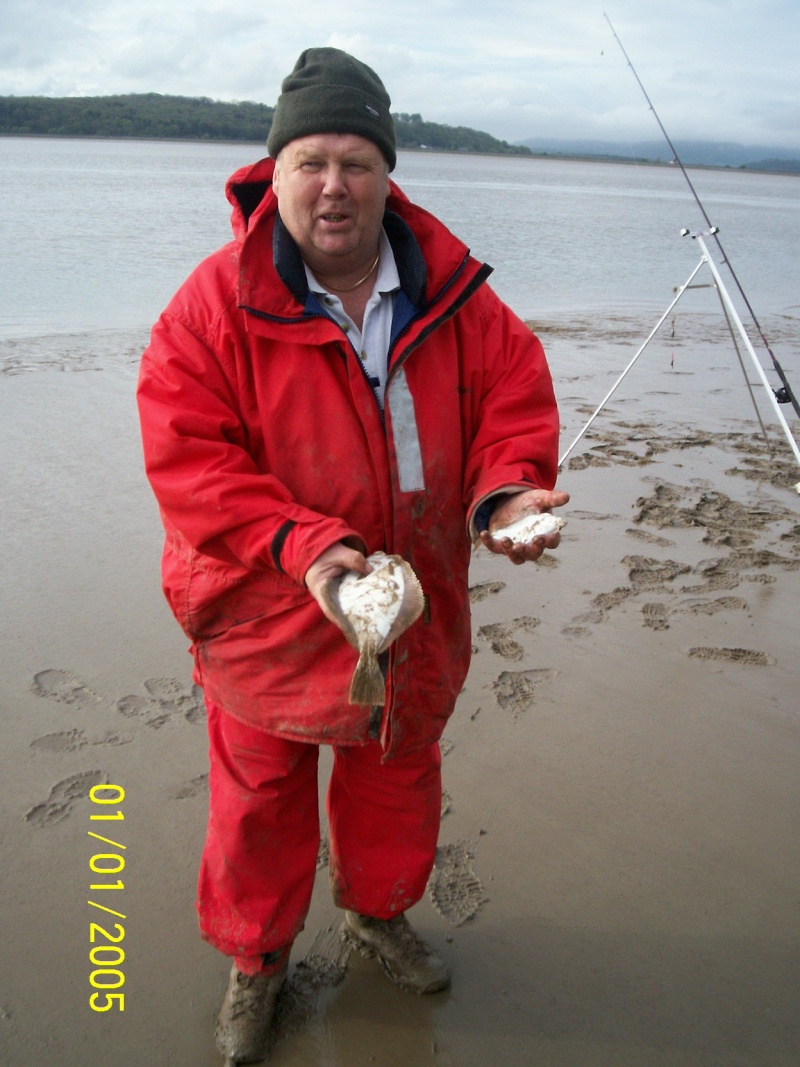 And an even smaller one for our kid.